One of the best things to do on vacation is making a splash at your poolside. That's why you must bring along an inflatable pool toy. Since the floaties come in various shapes and designs, it is really hard to choose the right one. Do not worry! These unusual and lovely floaties will wow your followers on Instagram.
Seahorse Pool Float
If you need something cute and whimsical, just opt for a seahorse floatie. It is really elegant stuff as well. You will have hours of summer fun by lounging on it. Thanks to its long body design, so you can relax on it comfortably. Be fascinated as your skin will beautifully get tanned too.
Duck Pool Float
Obsessed with rubber duck when you were kid? Now, you shall try to enjoy the cool water on an oversized duck floatie. It has vibrantly yellow color that is ready to grab the attention. Probably, it is able to quack up your best friends. We promise soaking up the sun couldn't be better.
Cheeseburger Pool Float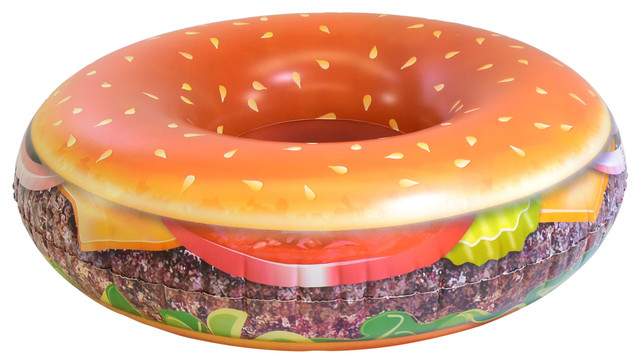 Nothing beats the freshly grilled homemade cheeseburger. This super delicious food is everyone's favorite especially in the summertime. If you like it, do not hesitate to go for cheeseburger-inspired floatie. You can munch on the burger while floating around on it.
Pegasus Pool Float
In case, you aren't into unicorn floatie, it will be such great option. Just imagine you are flying, not floating on it. The golden tail, mane and wings are the showstoppers. This pool toy also won't ruin your sunglasses. We guarantee this incredibly majestic floatie will give you tons on happiness.
Planning a trip to Bali? You can grab them at Ruby Floaties. They are awesome for your poolside gathering. Ruby Floaties offers a wide variety of floaties to choose from. You get cheap rental price, free delivery and pick-up. Don't they sound good?
Check out our massive floatie collection on Instagram of @rubyfloaties. Then, contact Ruby Floaties at number 08123966865 through Whatsapp, SMS or telephone. Let's float in style!