In case you need an escape from sweltering heat, look no further than pool float. This flotation device is perfect for you who want to enjoy precious time in the water without ruining your glasses. Your friends might have opted for their favorites. Still unsure about your choice? Let's take a look at these human-sized floaties first.
Angel Wing Pool Float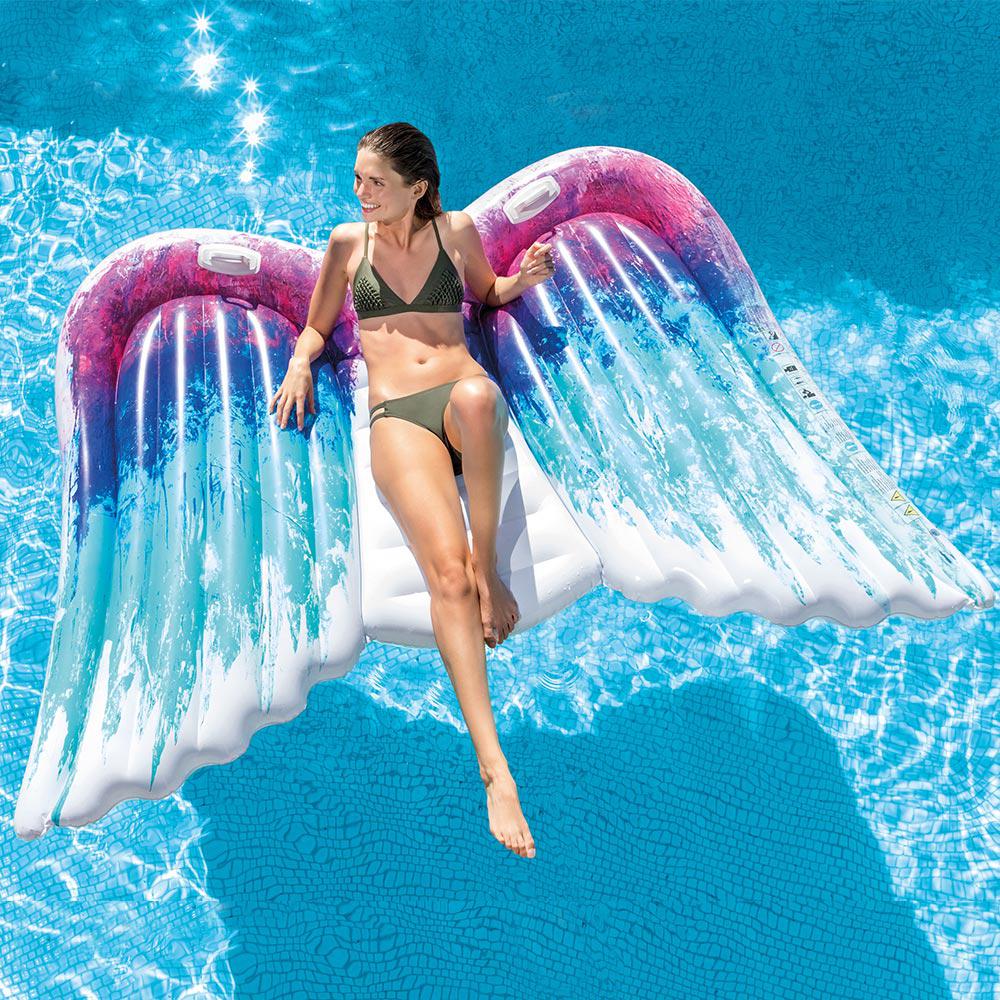 This mega angel wing floatie is beyond lovely. It seriously looks like the angel wing that you always dream of. Plus, it obviously embraces your elegant style. Whether you choose the white or golden-colored angel wing floatie, your Instagram posts couldn't be more outstanding.
Pizza Pool Float
No doubt, this pool stuff will catch the attention. If you are a foodie, you love it more for sure. It comes in the single pizza slice. To form the whole pizza, you should ask your friends to connect their floaties together. Once you relax on it, you won't get out of water.
Pong Table Pool Float
Have been wanting a versatile pool addition? The pong table floatie is for you. It does not only keep your beverages upright, but also works as the regular floatie. To make the vacation more exciting, you might bring the pong game into your backyard pool.
Crown Pool Float
You don't have to be king or queen as long as you own the crown-inspired floatie. It undeniably will give you the royal pool setting. Furthermore, this pool float is great to soak up the sun. We also believe your followers like all your vacation photos on the Instagram.
If you are planning a beach vacation or pool party, do not hesitate to include floaties. You can grab those pool accessories at Ruby Floaties, a floatie rental service provider based in Bali. Ruby Floaties offers a wide variety of pool floats at cheap prices. You also get free pick-up and delivery services.
Check out our floatie collection on Instagram of @rubyfloaties. To place your order, please kindly contact us at number 08123966865 through Whatsapp, SMS or telephone. Are you ready for an amazing vacation?